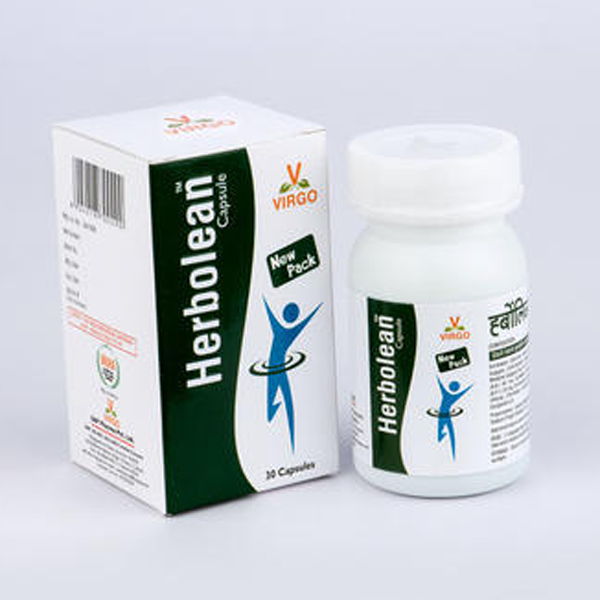 Reduces Fat and Shape Your Figure
Herbolean is the combination of Anti-epidemic, Appetiser and Digestive herbs, Herbolean is a very useful for Fat Metabolism Disorders.
COMPOSITION
Each capsule contains 400 mg active Ingredients:

Ext. Kokam (Garcinia Indica)
150 mg
Shuddha Guggulu (Commiphora wightii)
60 mg
Medohar Guggulu (Classical formulation)
60 mg
Ext. Triphala (Classical formulation)
60 mg
Ext. Methi (Trigonela foenum-graecum)
20 mg
Ext. Haridra (Curcuma longa)
10 mg
Chitrak (Plumbago zeylanica)
2 mg
Excipients
Q.S.
BENEFITS HERBOLEAN CAPSULE
Very effective in Obesity and Dyslipidaemia.
Correct Lipid profile and Reduces risk of Diabetes and Heart diseases.
Regularise Endocrinal function and corrects Tissue metabolism.
Reduces extra Fat from the body, so the body becomes Slim &Slender.
Safe for regular long term use.
DOSE:
2 capsules 2-3 times a day immediate after meal with lukewarm water or as advised by the Physician.
PACKING:
30,100,500, 1000 Capsules
INDICATIONS:
Obesity
Dyslipidemia
Endrocrinal dysfunction
Hypothyroidism