2nd International Health Cultural Exchange Summit Forum India & China – 2018
The 2nd International Health Cultural Exchange Summit Forum & China and India International Center for Health and Culture Exchange Opening Ceremony
"The 2nd International Health Cultural Exchange Summit Forum" event was held on the morning of May 7, 2018, in Fangshan District, Beijing. This event highlights the friendship and cooperation again between the peoples of China and India.
The main content of this exchange activity is health and different cultures. Jointly organized by International Health Culture Exchange Association, Fangshan District Government Cultural and Creative Department, Mingcheng International Ltd., VIRGO PHARMA PVT .LTD.
The activity clarified the strategic cooperation between China and India in the field of health, and established the "China-India International Health Culture Exchange Center" and "China-India Ayurveda Research Center". It has played a catalytic role in the research and promotion of Ayurveda medicine in China.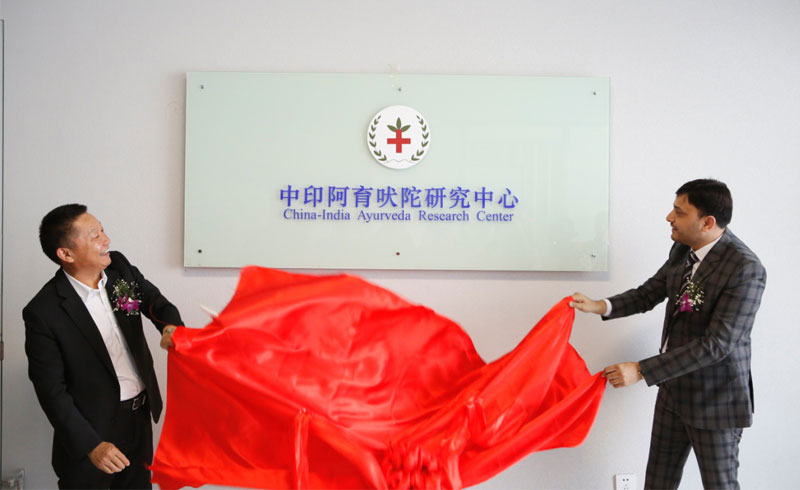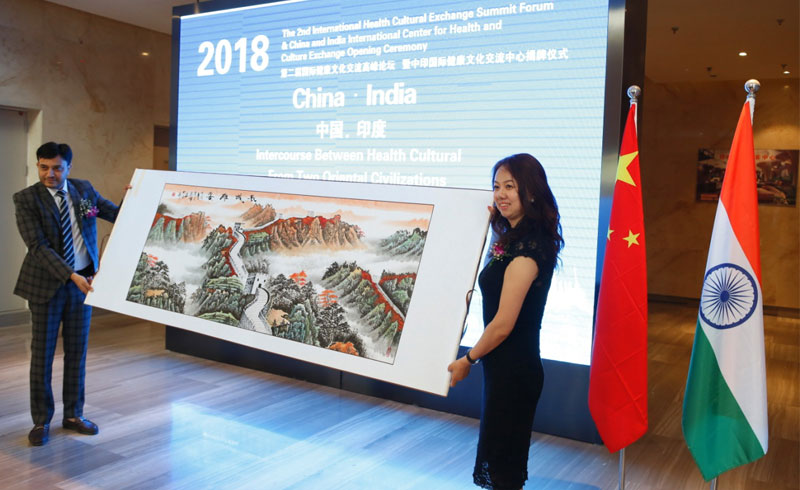 Ms. Tammy Li, secretary-general of the International Association for Health Cultural Exchange, said: "Under the call of China to comprehensively rejuvenate traditional culture, it is of great scientific, humanistic and historical significance to thoroughly study the traditional culture of the nation and conduct comparative research with Ayurvedic excellent traditional culture."
In 2016, the first China-India International Health Culture Exchange Summit Forum was successfully held in India. This second event was held in Beijing. At the same time, the "China-India International Health Culture Exchange Center" was established, marking the culture between the two countries. Exchange and cooperation go one step further.
Representatives of the Chinese side have stated that it is extremely important to strengthen cooperation with India in the fields of culture and health science and technology under the direction of the development of the Belt and Road Initiative of the country. In particular, ancient Ayurveda medicine and Chinese medicine in India have learned from each other since ancient times and commonality.
Mr. Xu Min, an investor of MingCheng International Ltd., said: China-India exchanges and cooperation need an entry point, and Ayurveda is an appropriate entrance. Ayurveda has its unique charm. It is a valuable legacy left by India for all mankind. It is worthy of people who love traditional culture to learn and study. Therefore, MingCheng International Group and the VIRGO PHARMA PVT .LTD. jointly established the "China-India Ayurveda Research Center" in Beijing, taking an important step in the mutual learning and exchange of traditional culture between China and India. This is also a very important step in China's great health field.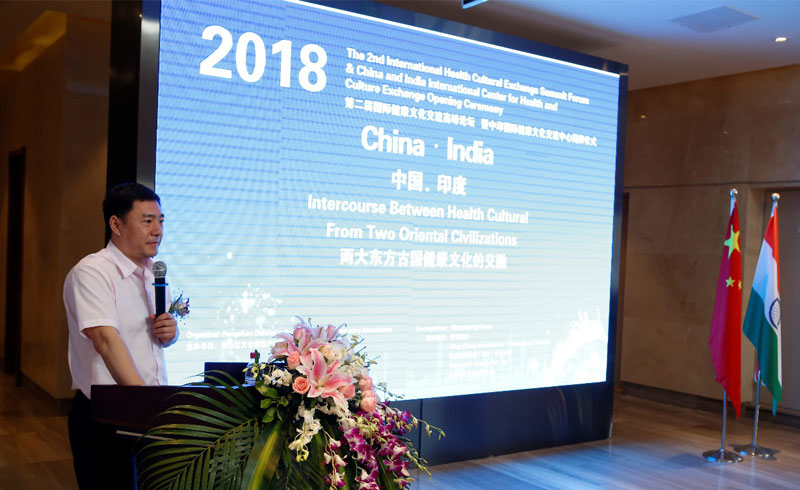 Speech of Mr. Xu Min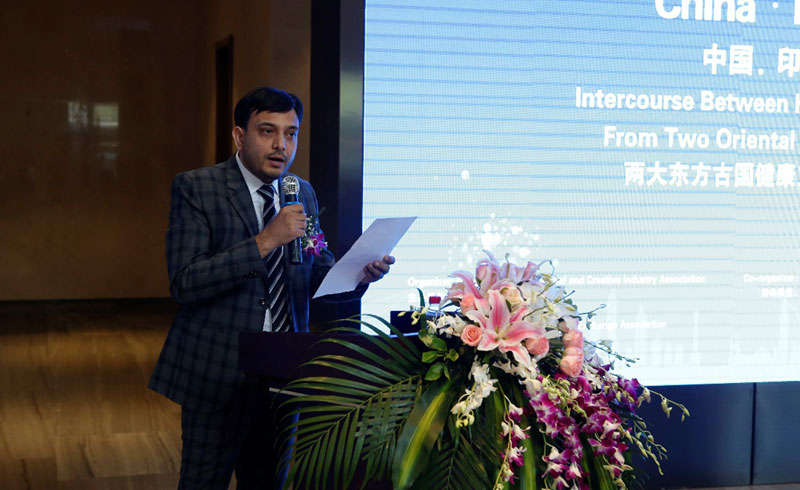 Speech of Mr. Darshan Shah
The main purpose is to exchange the traditional culture of Ayurveda with Chinese traditional culture and the future of Ayurveda products and cooperation with China's great health field.
Events 2018