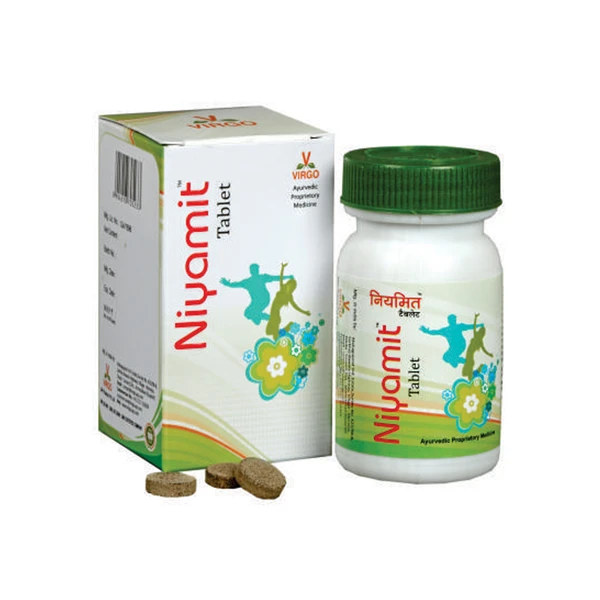 A Non Habit forming Laxative
Niyamit Churna is the excellent combination of herbal laxatives that helps in defecation easy. Niyamit Churna is very useful and reliable laxative to relieve all type of constipation.
BENEFITS NIYAMIT TABLET
It helps in chronic constipation.
It makes the defecation easy.
It reduces acidity due to constipation.
An excellent herbal laxative
DOSE:
Adult: 2 Tablets with water at bed time.
PACKING:
Tablet: 30, 100, 500, 1000 Tablets
INDICATIONS:
Chronic Constipation
Indigestion
Heaviness in abdomen