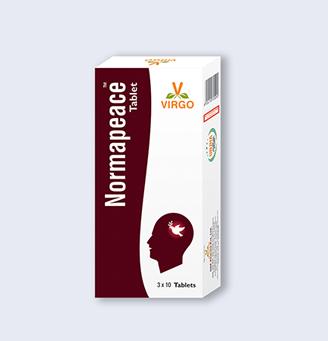 For Stress & Instability
Normapeace is specially made to normalize the excited physical and mental status. Normapeace is very good brain tonic.
BENEFITS NORMAPEACE TABLET
Very good Anxiolytic as well as Antidepressant.
Excellent brain and geriatric tonic, improves the vigour, vitality & brain capacity.
Reduces the stress, induces the sound sleep and recharges the brain cells.
Reduces the weakness, strengthens the body and mind.
Keeps the professionals physically and mentally fit.
DOSE:
1 to 2 Tablets twice a day with milk or as advised by the Physician.
PACKING:
3×10 Blister, 100, 500, 1000 Tablets
INDICATIONS:
Stress
Anxiety
Sleep disorders
Depression
General debility
Chronic fatigue syndrome
As adjuvant therapy in chronic problems
As a brain tonic in old persons