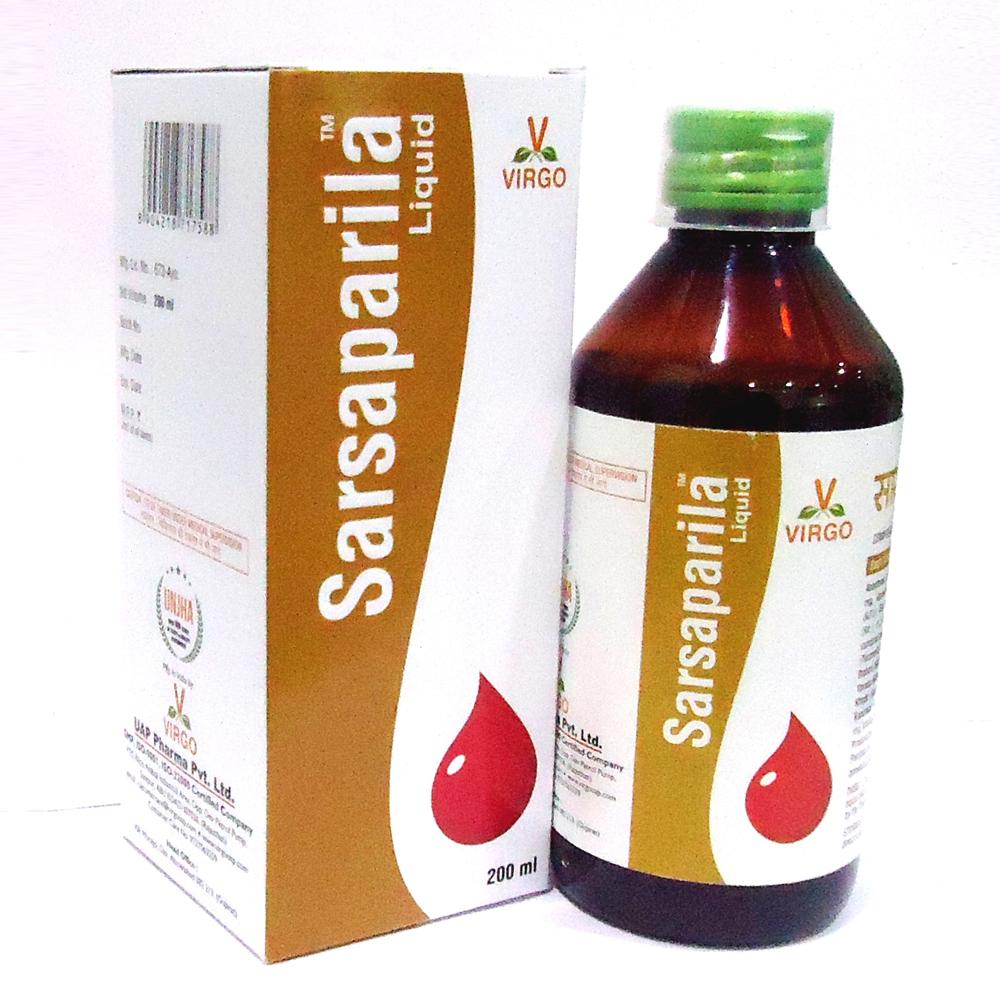 Excellent Blood Purifier
Sarsaparila is the combination of best blood purifiers. Sarsaparila is very effective in all type of major & minor skin ailments caused by impurity of the blood.
COMPOSITION
Each 10 ml contains extract derived from:

Anantmool (Hemidesmu sindicus)
500 mg
Gorakhmundi (Sphaeranthus indicus)
300 mg
Yastimadhu (Glycyrrhiza glabra)
300 mg
Elaychi (Elettaria cardamomum)
100 mg
Rohitak (Tecomella undulata)
300 mg
Brahmi (Bacopa monnieri)
300 mg
Yavasa (Alhagi pseudalhagi)
300 mg
Khadir (Acacia catechu)
300 mg
Kanchnar (Bauhinia variegate)
300 mg
Arishta Base
Q.S.
BENEFITS SARSAPARILA LIQUID
Improves the quality of the blood and the skin.
Takes care of all the etiological factors of the skin diseases.
Checks any type of discharge and scaling in various types of skin problems.
Having very good anti-septic, anti-bacterial, anti-inflammatory, wound healing and anti-allergic properties.
Promotes wound healing and corrects the skin complexion.
Effectively controls the pruritus associated with skin infections.
DOSE:
2 to 4 teaspoonful thrice a day with equal quantity of water after meal or as advised by the Physician.
PACKING:
INDICATIONS:
Psoriasis
Acne vulgaris
Infective and atopic dermatitis
Acute and chronic eczema
Urticaria
All type of major skin ailments